A peek inside our piano studio!
There are as many wonderful ways to engage with music as there are people alive on this planet, and the main focus of my studio is to celebrate the excitement and joy in each student's
utterly original and personal
musical journey. That's why I tailor my curriculum to each individual's specific interests within a structure that provides a
rich,
well-rounded musical
education
and the fun of sharing music within a community.
I start with a foundation of classical repertoire of all
genres,
time periods, and geographic locations combined with an emphasis on healthy technique. I encourage proficiency in a wide range of music, including jazz, boogies, blues, pop, rock, ragtime and world music; to this we add improvisation, theory, sight reading, arranging, composition, historical and social context, experimentation, and a focus on projects initiated by each individual student. My job is to give you the lifelong skills and tools to play whatever you want to play so you can enjoy music in the way that speaks to your soul!
My students develop confident stage presence and musical style through a wide variety of performance opportunities that includes recitals, community outreach projects, festivals, "Adult Soirees" and charity events. Weekly individual lessons and periodic group classes are supplemented with fun optional workshops and creative activities to expand/combine our learning opportunities. Many of my students also participate in an array of outside musical activities, and their piano studies support and combine with many of these (such as chamber ensembles and youth orchestras, folk and rock performing groups, master classes, competitions, festivals, collaborative projects, composition programs, even the odd bit of street busking).
One of the hallmarks of my studio is frequent themed recitals that place music education in historical and social context (and often place students in period costumes, exciting concert venues, and uniquely fun and challenging performing situations). This makes for deep learning and vibrant memories that will last a lifetime! Our studio is a rare playground of keyboard instruments: dual grand pianos (Frankie and MacCleod), a harpsichord (Li'l John), a full-size electronic keyboard and seven toy pianos! We regularly use all of these and more in as many creative ways as we can invent.

Our piano family is comprised of students of all ages and abilities from beginners to professionals (and of course, my two cats Milo and Kipper), building a musical community that makes for a rich and unforgettable experience.
Piano Movie Night slideshow
One of our most beloved traditions is our annual Piano Movie Night! We all wear our pajamas and bring our sleeping bags, pillow pets, beanbag chairs, stuffed animals, friends and family and crash in my living room to watch movies about music and eat TONS of popcorn!
Please visit the Studio Gallery page for an epic assortment of programs, images and descriptions of some of our many fabulous concerts and projects. Admin info can be found on the Studio Details page.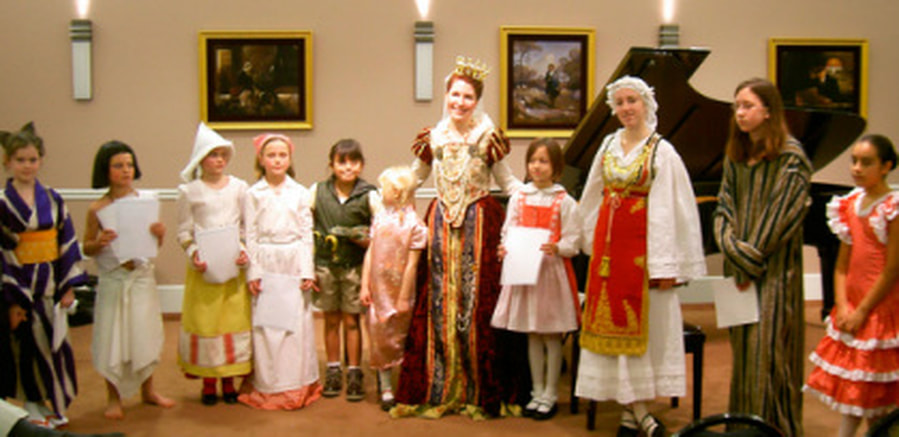 ---
Jennifer Wright Piano Studio is located at
3656 SE Morrison Street, Portland OR 97214
Give me a shout! I'd love to hear from you.
jenniferawright (at) yahoo.com | 503-475-2406

Check out
skeletonpiano.com
to see what I've been up to with my Skeleton Piano!